Oxana Chi's dance art in writings by others and by herself.
Here you will find selected publications by and about the artist.
Sisters & Souls
Book publication & Book launch party @ Theatre HAU 3 – Berlin 2015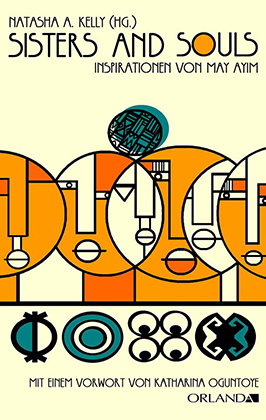 (page 201-213)



Book description & announcement
Oxana contributes to the book with her essay Von hier nach dort. I step on air 2013-2014 written in Berlin, Germany and Carbet, Martinique.

Oxana Chi & Layla Zami enrich the launch party with their film screening their Afropean Video Diary New York, Nov. 2015
Editor: Natasha A. Kelly.
Publisher: Orlanda Verlag
Berlin 2015
Ungehörig Nr. 2 "Performing_Memory" – Berlin 2016
Neferet iti Reloaded by Oxana Chi.
Editor & Publisher: Marie Springborn
Berlin 2016
Book Salon Qi Festival – Berlin 2011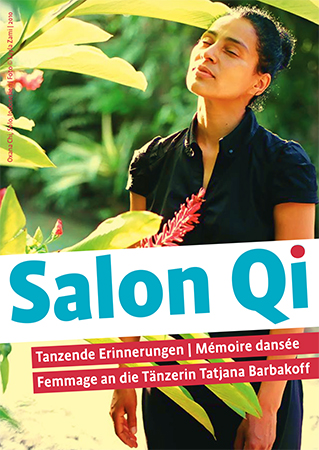 Essays, political lyrics & short storys, dance foto art.
Editor: Oxana Chi & Layla Zami
Berlin 2011
Tatjana Barbakoff Art Catalog – Düsseldorf 2009
Oxana Chis Hommage "Durch Gärten"
Curator: Günter Goebbels,
Publisher: Freundeskreis Kulturbahnhof Eller e.V
Sichtbar Unsichtbar – Bielefeld 2015
Layla Zami contributes to the book with her text Oxana Chis dancings sciences (Oxana Chis tanzende Wissenschaffung).
Editor: Maria Heidegger, Nina Kogler, Mathilde Schmitt, Ursula Schneider, Annette Steinsiek.
Publisher: transcript
Bielefeld 2015
Eingeschrieben_Zeichen setzen gegen Rassismus an deutschen Hochschulen – Humboldt University – Berlin 2015
Oxana Chi contributes to Ngubia Kurias book with a text/screenplay.
Editor: Ngubia Kuria
Publisher: w_orten & meer
Berlin 2015
Zine: The Living Archiv – 2013
Layla Zami contributes to the book with her text Oxana Chi von Zopf bis Fluss
Editor: Aicha Diallo
Publisher: Heinrich Böll Foundation 2013
City of Berlin Art Department LAP Brochure – Berlin 2009
text by Oxana Chi
Editor: Alina Enzensberger
Publisher: Camino
Berlin 2009
Art Catalog Torsten Schlueter Tulipamwe Interview with Oxana 1997
Interview with Oxana 1997
Editor & Publisher: Torsten Schlueter